Before starting ISG, Paul enjoyed a very successful and rewarding sales career. He worked for some of the most respected and innovative companies in the industry, where he had the opportunity to build and develop many top performing sales teams.
During this time, Paul was fortunate to work alongside some of the most talented and influential sales leaders in the industry. That experience not only helped shape his career and allowed him to develop his authentic approach to recruiting but it provided Paul the motivation to start his own firm and begin influencing others.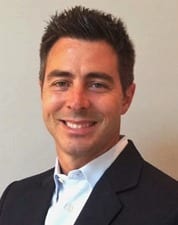 Paul attended the University of Massachusetts-Amherst and graduated from the Isenberg School of Management. He began his sales career at Xerox Corporation. After many successful years selling within the Copier/Printer industry, he broke into the Medical Device industry with Boston Scientific. There he held numerous sales positions and began to establish his personal network within the industry. It was that network that helped him land with Intuitive Surgical, where he spent several years developing a brand-new market for Robotic Surgery (da Vinci) and building high-performing sales and sales leadership teams.
Paul is excited to use his network and personal experience within the industry, along with his broad range of management skills to help both his clients and candidates succeed in an ever-changing marketplace.